How It Works
Z-CoiL's revolutionary technology isn't revolutionary at all. It's evolutionary. Z-CoiL Footwear is engineered to help you walk softly and safely on hard flat surfaces at work, traveling, or at home.
The Z-CoiL Spring makes each step safer and softer. The unique replaceable conical coil design reduces impact up to 50%* more than conventional shoes. And since impact is the primary cause of foot, leg and back pain, your body will notice an immediate difference. Walking in Z-CoiL is unlike anything you have felt before. Some people describe the feeling like gliding. Each step feels easy, light and enjoyable.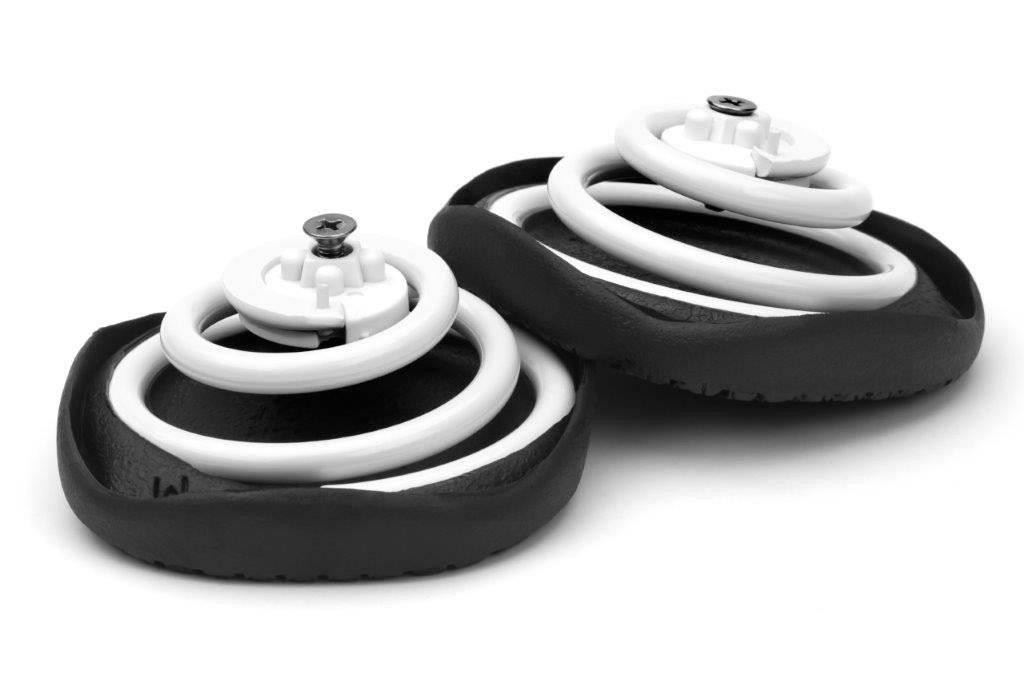 The Z-Orthotic is a "rigid" foundation built into every Z-CoiL extending from the ball of the foot to the heel. It works by mirroring the shape of your foot which equalizes pressure across your bottom of your foot, reducing fatigue and pressure points. Equally important the Z-Orthotic supports your plantar ligaments which eliminate painful conditions in the foot like plantar fascia and heel spurs. You will notice improved posture, stability and confidence in each step. The Z-Orthotic makes walking or hiking on uneven or hard surfaces a breeze.
Z-CoiL's feature a Rocker bottom sole in the forefoot that assists your foot during toe-off. A built-in flex line in the ball of the foot encourages a natural bending motion during toe-off. An extra thick forefoot and extra wide toe box dramatically relieve pressure on forefoot/metatarsal joints when walking and standing.
Try Z-CoiL's Most Popular Style
The Freedom Classic Black retains the title as Z-CoiL's best-selling style for over 10 years! The Freedom blends exceptional style, fit and performance into your daily routine. Featuring full grain leather with breathable mesh to keep your feet cool, comfortable and pain free.