Testimonials

See what our customers have to say about our shoes. These testimonials have been collected via Amazon, e-mail, or Facebook.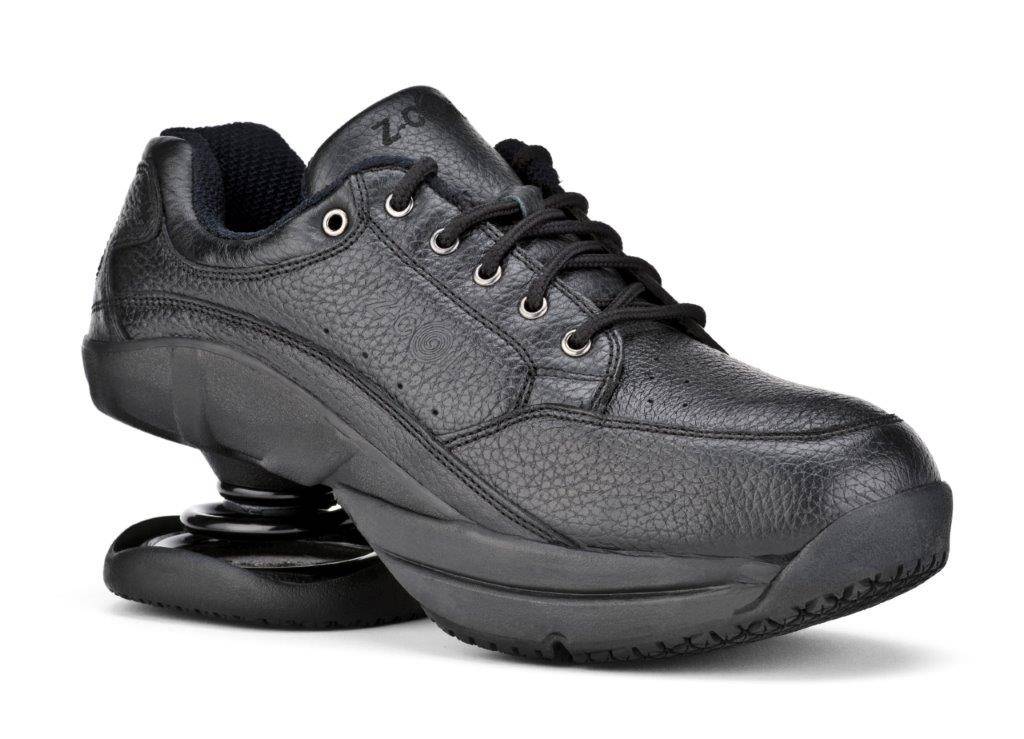 Legend Black Slip Resistant
Best shoes ever !!!! I have been wearing them for over 10 years (5 pairs in all). I machine wash them they come out great. My feet feel awesome. I was doing therapy at Phx Suns ortho md for about 2 years then got the shoes and in 1 month pain gone !!! I tell everyone that asks about my crazy shoes how much they have helped me and I wouldn't change them for the world!!! Thank you (on feet over 8 hours a day)
-Diane Schriewer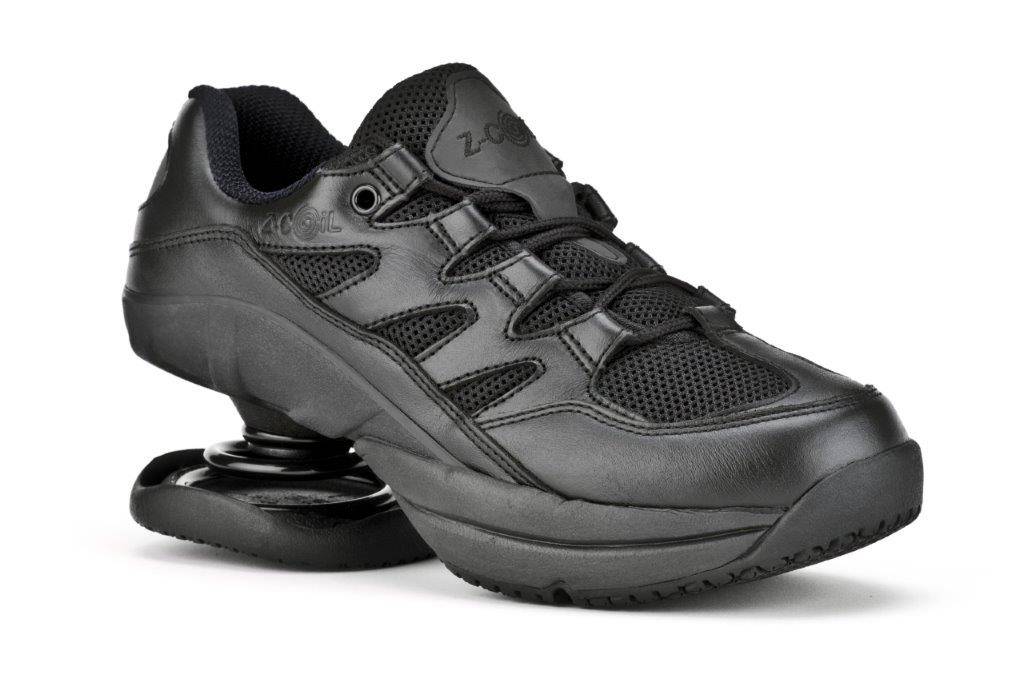 I generally do not do reviews. But for Z-Coils it's easy. I've worn them at least eight years. I have two pair, but the heels split on both, so I went quite a while without them. Then I was diagnosed with cancer about a year and a half ago. This meant stays in the hospital every month. My back began to hurt and it was miserable. X-Rays showed arthritis in my lower back. Finally explaining the pain I've dealt with on/off since 1991. Nothing I took helped. Then I remembered my Z-Coils. I don't get a lot on SSI, my only source of income. So I could not afford new shoes, so I ordered replacement heels. They came right away, and within two weeks I have zero pain. I will wear Z-Coils for the rest of my days.
-Craig Graving
Well everything started around 3 years ago when I gain weight and I was 245 lb, I am 6'2 and my heels started to hurt a lot even when sleeping. I tried many options and nothing worked. I saw Zcoil on google and I gave it a try. The first week was difficult but after that my heel pain went away, of course I began to exercise to reduce my weight to 220 or 215 lb. This shoes are live saviors. Also, very durable after 2 years of wearing them every day for about 6 hours they still look good. I recently changed the coils because after 2 years it looses power which is normal for me.
-John Quinones
I love these shoes! Have had my first pair for several years and I think they are almost indestructible! My friend who has foot trouble, recommended them to me. I wish I had a penny for everyone who has asked me about them, and I highly recommend them to everyone, especially people who stand a lot all day on hard surfaces: nurses, beauticians, retail personnel. Thank you so much, Z-Coil!
-Nancy Jo Baratti
I am 66 years old. I Was a 5 mile a day runner for 35 years but had to stop because of torn meniscus in my left knee. Dr. said I needed arthroscopic surgery and no more running. I had no pain walking so why do surgery if it would not help me get back to running? I took a chance on the Z-coil shoes. I have now been running 3 miles a day for 4 weeks. I don't know how long the knee will hold up but so far I have had no pain while running. I'm just taking it one day at a time but am thrilled that I don't have any pain.
-CC Gaddis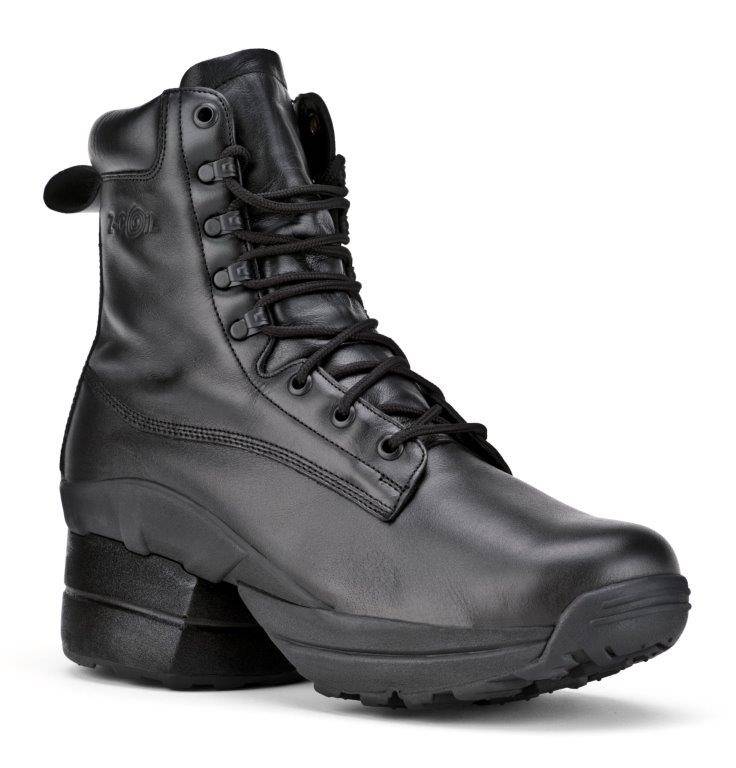 Really can't imagine not having these shoes in my line of business they have saved my knees, no more pain at all!
-Pat Redeen
Can't wear anything else, love these shoes & boots. My back and legs don't hurt anymore as long as I wear Z-Coil shoes.
-O Vollmers
The best shoes ever!
-Keith Crawford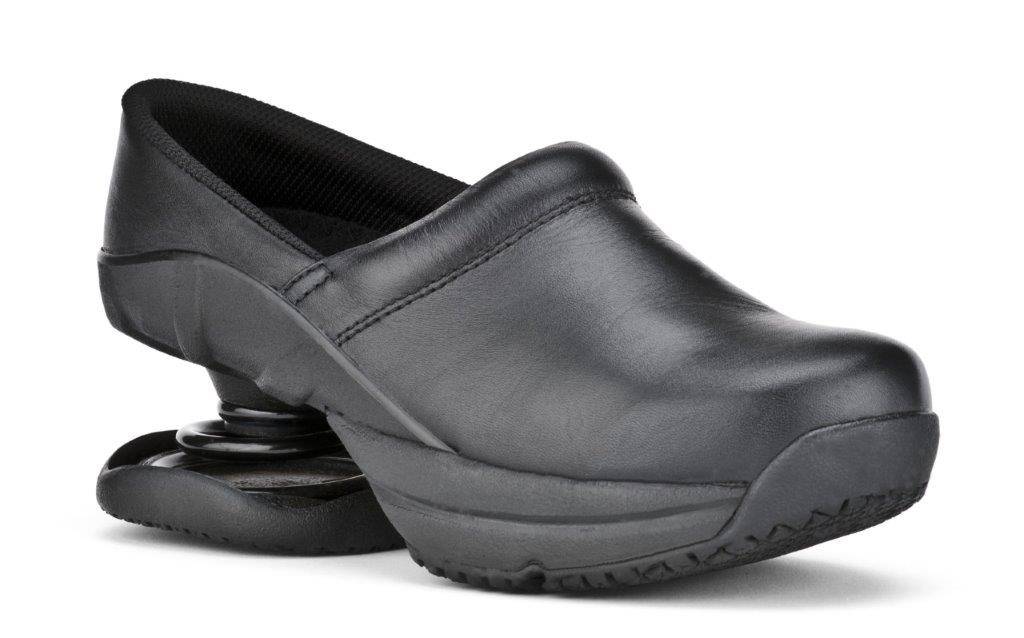 I am a 14 year user of z-coil shoes…probably have 10 pair plus now 3 pair of boots… and I love my Töffler.
- Diane
I've worn Z-CoiLs since 2003. Believer. I'm a dermatologist and see 40 to 50 patients a day, most of whom ask me about my shoes. Thrilled to see the Töffler--definitely the right direction! Keep it up, I'm trying to keep Z-CoiLs popular and love the company.
- Steve
I just got my clogs today and I am in heaven!!! I have suffered with plantars fasciitis for over 20 years, and have had 5 different sets of inserts, the band, the rubber heel insert and have had at least 4 cortisone shots just this past year along with prednisone for the inflammation. I have been especially miserable the last 4 weeks. Went to foot doctor, wore the big black boot and used the night time brace and still couldn't find complete relief. Was ready to call the doctor today and tell him to go ahead and schedule surgery when my pair of Z-Coil clogs came. As soon as I tried them on I couldn't believe how much better I felt. Been wearing them all day and feel wonderful. I find myself realizing, "Hey, my foot isn't killing me!" I'm going to order a pair of the tennis shoe style next!!
-Brenda Stafford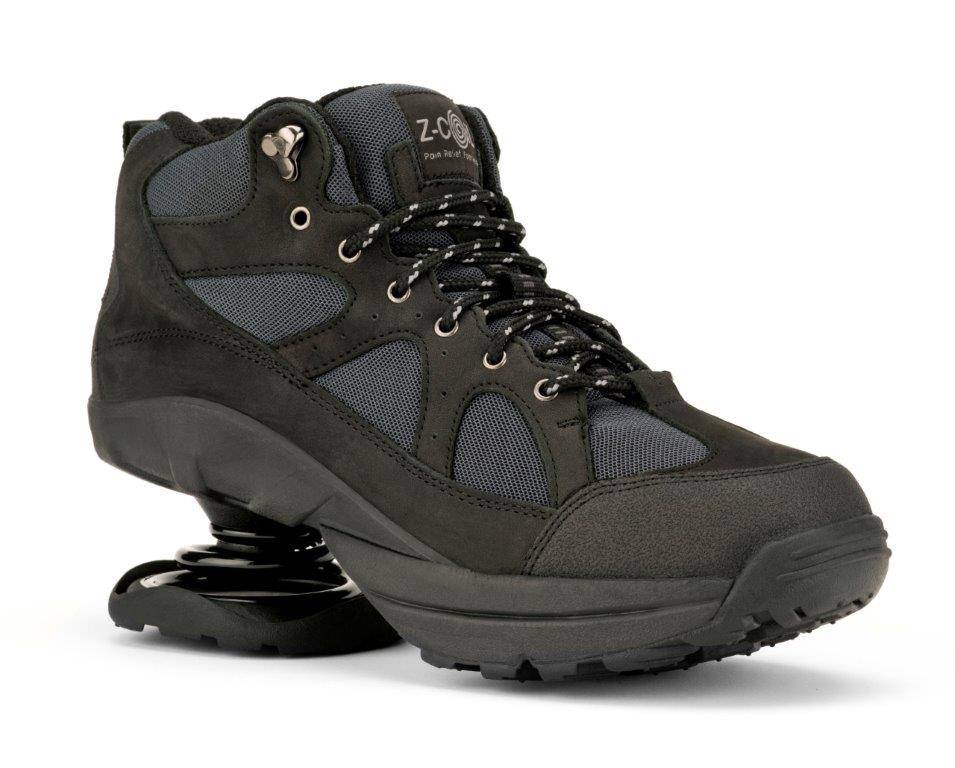 I love them because I am on my feet all day and I do a lot of lifting of older people. I do therapy at a nursing home. They are like shock absorbers for my body. The Outback hiker I believe is my favorite because of the additional ankle support. Love them.
-Carolyn Brownmiller
I have been wearing Z-coil for 10 years now. The Outback hiker is the only way that I am able to keep walking with a 20 year old injury on my ankle. I love the them!
- Sandy King
Oh my Gosh - Where have you been all my life? My feet feel 10x better --- and better than most people on the planet. I have 4 pairs of the outback hiker.
- Leslie Campbell
No plantar tendon issues, no backaches or knee problems unless I forget to wear the z coil shoes...murder without the shoes...
- Ann Caywood
Please never stop making Z-Coils! I will never wear another shoe! With my New Brunswick running shoes I can shoot basketball for about 45 minutes then my knees start bothering me. In my Z-Coils, I can go at least 2 hours without any trouble. This invention works! When you compare Z-coils to other shoes, it's amazing how much shock goes into your body in normal shoes compared to the huge reduction you get of the shock going into your body when wearing Z-coils. Please never stop making Z-coils!
- Patrick Monahan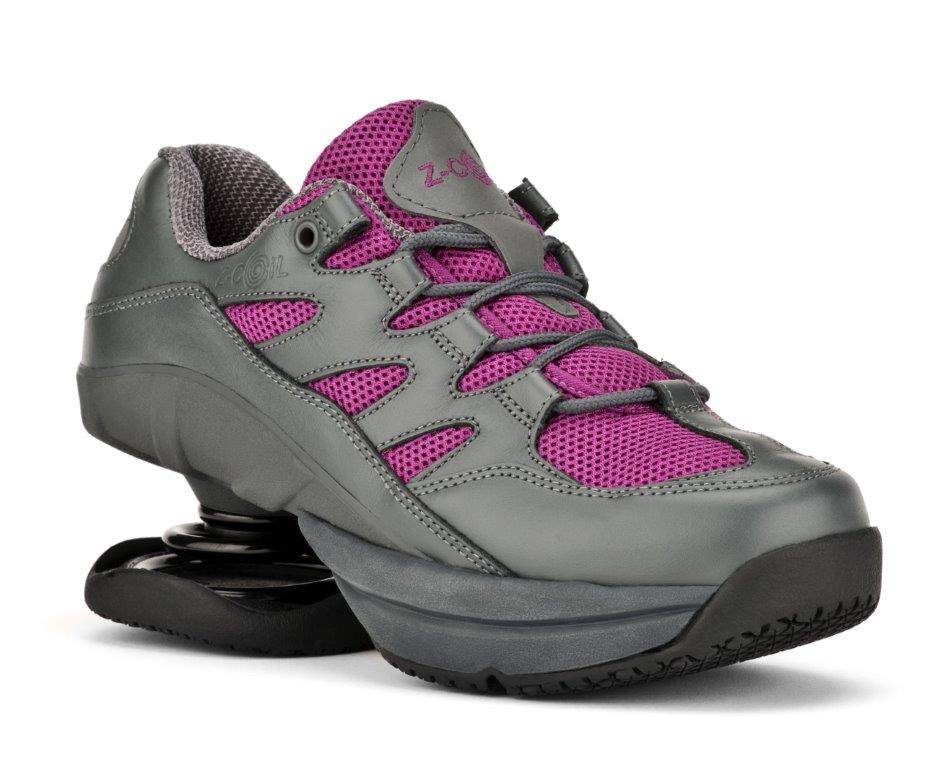 Best shoes ever! Thank You for making my life pain free.
- Marcy Ramirez
I am sure I would not be able to walk and keep up with my job if it weren't for Z coils. I wear nothing else. My husband has PAD and has a stent in his left leg that failed. I can see the visible difference in the way he walks and has his Z Coils on, as opposed to any other shoe he wears. I am a firm believer. Thanks.
- Margaret Irwin
It's like walking on clouds.
- Penny Spencer
I love my Z-coils !!!!!!!! After surgery, I have hardly worn another shoe any more! I believe my recovery was aided much by Z-coil footwear !!!!!!
- Ortrud Jones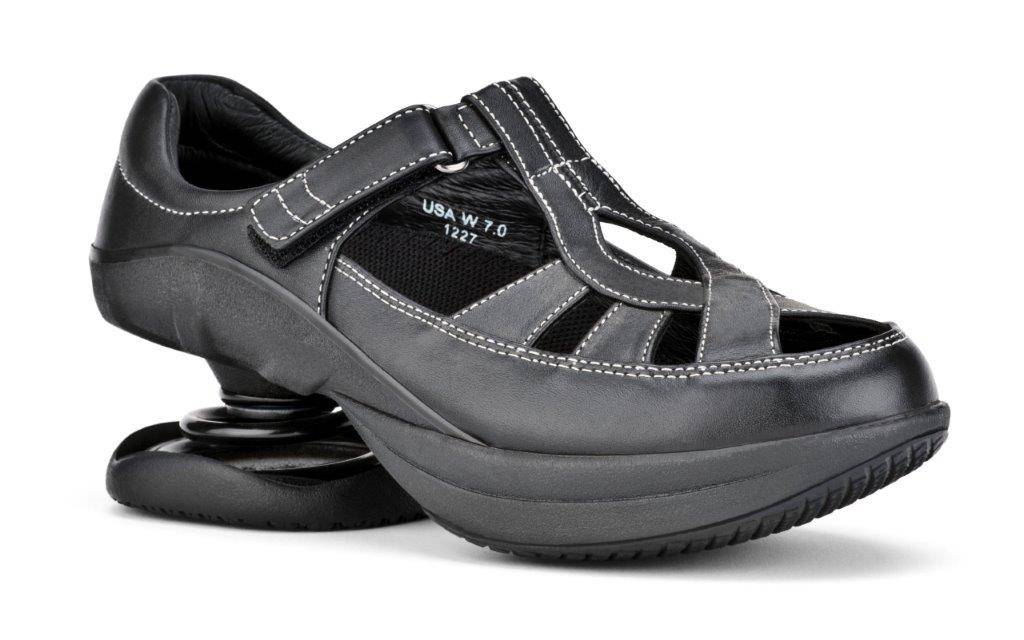 Love z-coil shoes. They are what I wear 99.99% of the time.
- Dianne Jeffries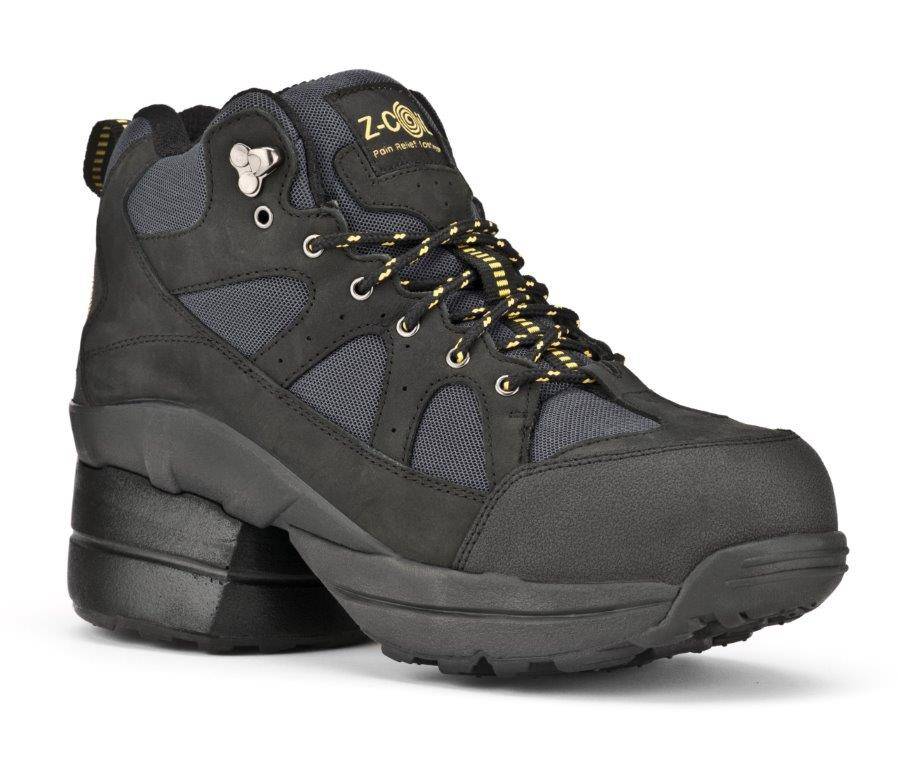 I was having a terrible time with my hips, lower back, and heels. The Z coils have made a tremendous improvement in ALL areas. Thank you so much!!
- Steve Himes
I work on my feet nearly everyday - most often in industrial and construction zones. I not as young as I used to be and every little bit of foot stability and support helps. So far, Zcoils have the edge in this market for now.
- Christopher Wittwer
These literally changed my life. After a while my first pair of work boots got me pain free from plantar issues. Now, very rarely have any issues and they are very comfortable.
- Willard Rosenberg
I have been working in these boots for over a year and I love them! They are awesome for working on concrete everyday!
- Paul
Only shoes I can wear that gives me relief from foot pain.
- Linda Hallett
This is my 4th pair of Z-Coil's. As I nurse, I have to walk ALOT! After a full days work I don't have to worry about my back or legs hurting when I use my Z-CoiLs. And when I'm teaching, these are the best any way you look at it. I wouldn't trade in my Z-Coil's for anything. These are GREAT!
- Alexandra Cox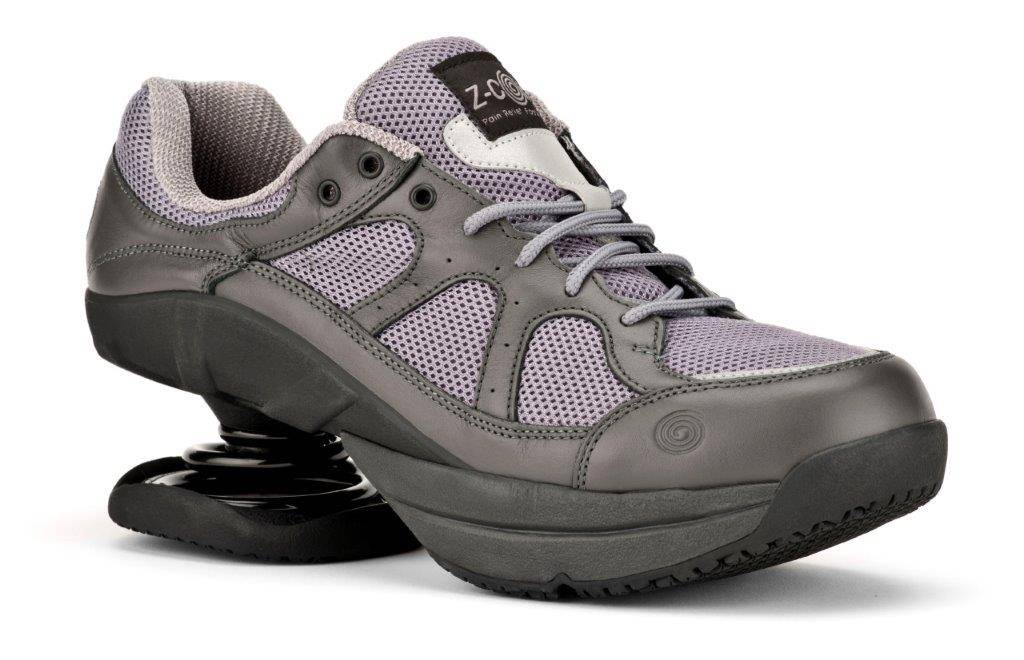 Liberty Grey Slip Resistant
I have purchased new from your online site for myself and my family. We love them. My feet and ankle hurt after yard work or walking too much and turning to z-coils always alleviates any pain. Z-coils helped my son's plantar fasciitis problems. My husband is now wearing them for his knee pain. Z-coils are great.
- Terri
Nothing beats Z-Coil shoes working 12-hour shifts and running the entire time while at work. I am a nurse and have recommended these shoes to everyone I work with and people that are just curious about them. My back and legs do not hurt even after the busiest of shifts!
- Mary Vandemark
These shoes have saved my job, because I need to stand all day. I work as a cardiovascular sonographer in a hospital on hard floors. I can only stand for an hour or two with regular shoes. I wore my first pair for 3 years.
- Jayne Kearns
I had serious foot and knee problem and then tried Zcoil. I've been pain free ever since. I have six pair liberty, four pair walking, one dress black and two sandals. For me there is no other foot apparel. I can be on my feet 10 hours and then go dancing!!!! I am grateful for the Zcoil brand. Shoulder, back and knees are pain free.
- Robert Wehman

Great insoles really help with my arch support, before Z-CoiL and these inserts I was in pain to the point where I was almost unable to walk. Since then my pain has come down to where I can walk again. Best thing I ever did.
- Christine
Added support makes my feet feel better so I can walk further and stand longer.
- Barb Wemeier
Love them. The medium is working out good for me. I use them in my z-coil workboot.
- Michael